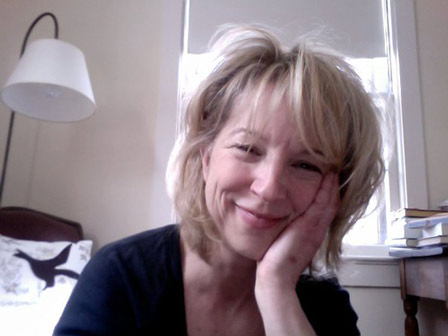 I'm a journalist and author who has also worked as a bookseller, bartender, and barista (all great jobs for gathering material for fiction). I've written three novels: House and Home (2008); A Simple Thing (2012), nominated for the Library of Virginia Literary Awards in fiction; and Leaving Haven (Oct., 2013), a Target Emerging Author pick. My non-fiction articles have appeared in The New York Times, the Washington Post, Parade, Good Housekeeping, and many other publications. When I'm not writing, I teach writing. I've taught as an adjunct professor at American University, and I'm an instructor with Writopia Labs, a non-profit that teaches creative writing to kids. I also counsel teens on how to write great college application essays (more about that here: http://thenobleapp.com/). I live in northern Virginia with my husband, my peripatetic daughters, who visit when they can, and Jinx the cat. .
Little known facts about me that may (or may not) surprise my friends:
· At age 12 I was briefly considered for the lead role in "The Exorcist," until my mother found out what the movie was about. (Mom had a friend who was a casting agent.)
· I majored in comparative religion in college and don't regret it at all.
· I attended law school for a semester at Union University in Albany, which was very helpful in focusing my awareness on how much I did not want to be a lawyer.
· I interviewed Michael Jordan when I was two months pregnant and came perilously close to barfing on his expensive leather shoes (but didn't!).
· I hiked 50 miles of the Appalachian Trail this past spring, and hope to hike the rest of it bit by bit.
· I can do thirty push-ups (real ones!)